On 26 and 27 April the Front-Trends conference took place in Warsaw, Poland. On the 24th of April I went there together with a group of six Fronteers members by train, that good old night-train I traveled with several times about a decade ago. We settled down in our couchettes, relaxed and drank some beers. The next morning we arrived in Warsaw and took the tram to our rental apartment facing the monstrous, newly (re)built Euro 2012 stadium. We had a  free day before the conference started, and spent it hanging around town. And, the conference didn't only organize after-parties, but also a pre-party that evening. A nice start!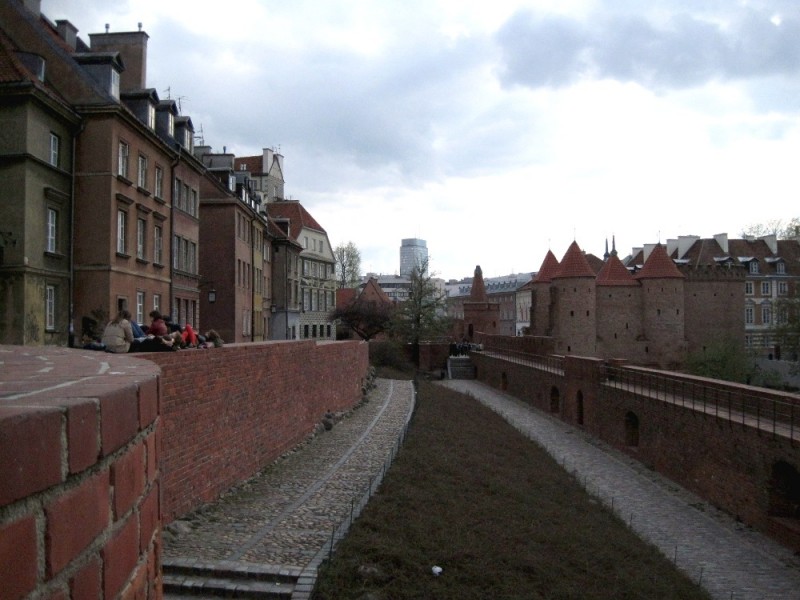 On the first day of the conference we walked in beautiful sunny weather through the park from our apartment to the conference venue at the Soho Factory. It was a nice location, because there was plenty space outside to sit in the sun between the presentations. They served breakfast, a very good lunch, and… draft beer from the morning. That surprised me, and I still wonder if that is a normal thing to do at conferences. Anyway, the total setting gave me a feeling of being at a summer festival.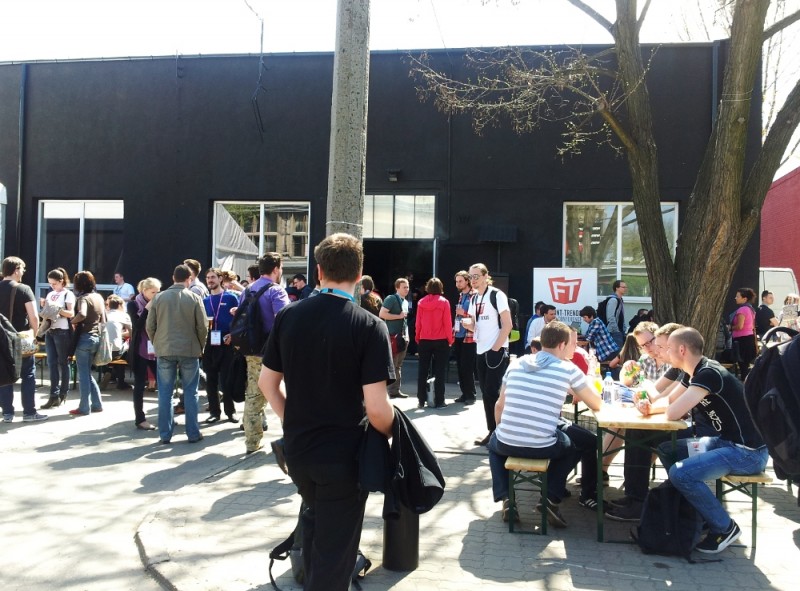 From the presentations the following ones were the most interesting to me:
Vitaly Friedman – Responsive redesign: Smashing Magazine's case-study.
It took me some time to get used to the new Smashing Magazine website – and I'm still not sure if I like the whole redesign, but it was definitely interesting to see the process their team went through to make the site responsive, and the issues they encountered.
Chris Coyier – What we don't know.
He saved my work many times with his css-tricks and it was great to see him talk. Interesting stuff presented with a lot of humor, from the viewpoint of the dudes and dudettes who visit the websites we make.
Harry Roberts – Breaking good habits
Some of the so called best practices for web development can have bad effects if you use them unwisely. Like avoiding classes and instead targeting 10-level deep elements in css. Or using id's where classes would do fine. And he gave some good tips for extensibility and maintainability, like 'stop thinking in pages but think in components'. I personally think that a lot of developers already think in components because that's easier to work with, but still many web-designers tend to create perfect harmonious web-pages instead of flexible, separate components. Now that websites appear in many different ways on different devices, we need to think more in components.
Lea Verou – CSS in the 4th dimension: not your daddy's CSS animations
Lea started with explaining that animations aren't just for fun, but can improve the usability. For example by showing some direction (closing or throwing away an item) or transition from active to non-active. But it shouldn't make delays in loading too much JavaScript and so the use of css animations is a good option. She then showed some concrete examples of animations in beautiful slides.
Zbigniew Braniecki – The web is the platform – Mozilla's mobile OS
An interesting talk from Mozilla. I like the idea of an open mobile OS, because with my android smart-phone right now I feel like my life depends on Google.
Krzysztof Szafranek – Refactoring JavaScript – big bang theory?
Krzysztof explained in a very nice and clear way how to make JavaScript code more clean and understandable for other developers. Very useful!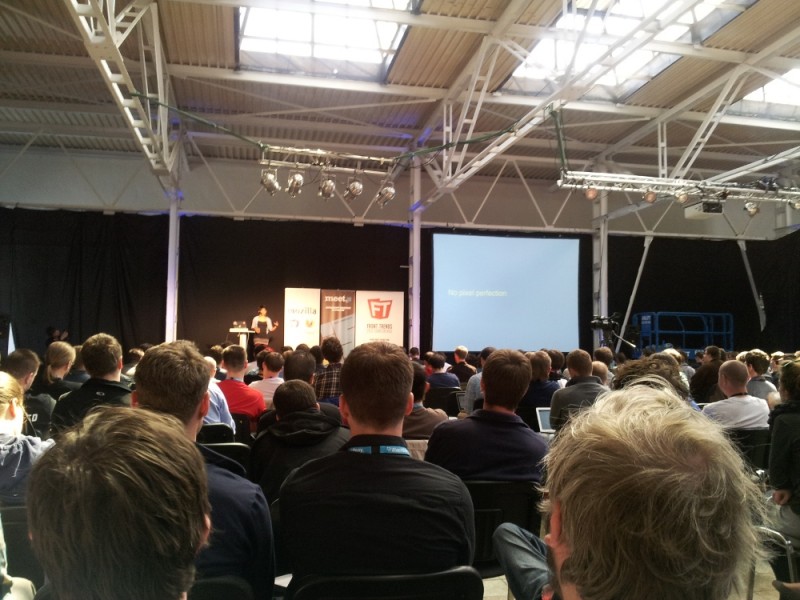 Divya Manian – Designing in the browser
The time of making pixelperfect pagedesigns in Photoshop is over. The current web requires dynamic, flexible web layouts that can make use of the newest techniques. You can't test that in a print design tool. Divya gave several practical tips to design around content and user interaction. And I think it's about time for me to go and install some style preprocessor…
Bartosz Szopka – Learning to teach
At the end of the conference was this inspiring talk about the idea behind learning from each other as developers. And with the great tip to also provide readable files somewhere if you minify your code. Keep it open!
In the evening of 27 April when most of the attendees went for dinner and the after-party, I joined the Critical Mass in Warsaw, which takes place every last Friday of the month and is a way to show the wish and need for a better infrastructure and more safety for cyclists in the city. We cycled about 35 km with 1500 people, from all ages. I really enjoyed it and remembered the first time I joined in 1999, with about 30 people participating. An amazing difference.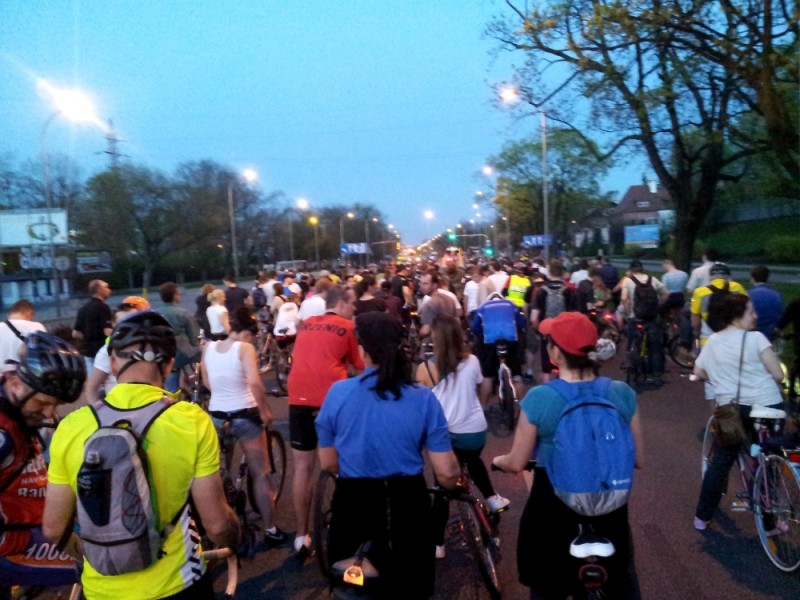 Saturday evening on the 28th our group went back to the Netherlands, enjoying some last Polish beers in the train and watching Berlin by Night. Learned a lot, laughed a lot, slept far too little.